Danny Tanner

Male

•

Adult

•

Boxer

•

Large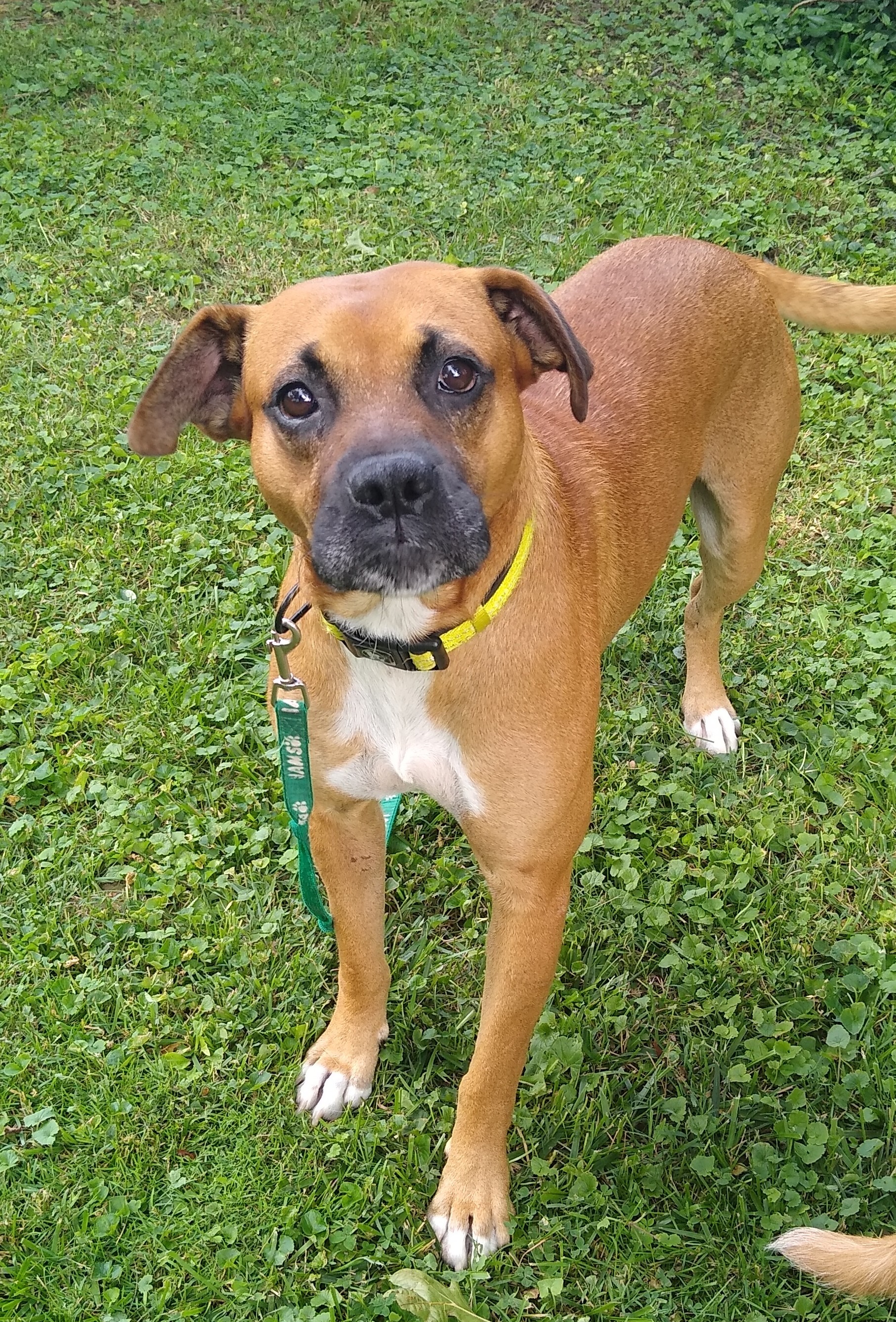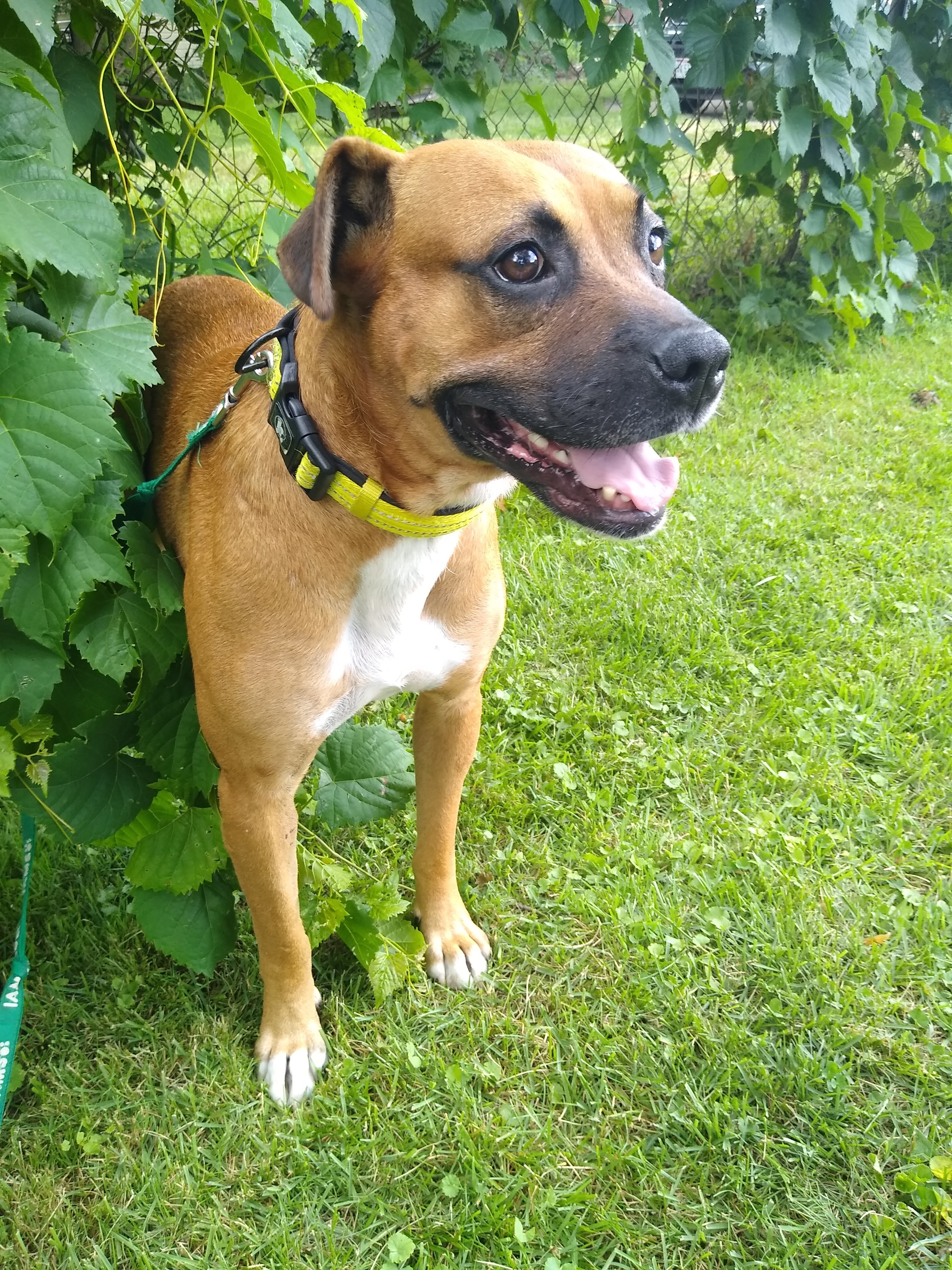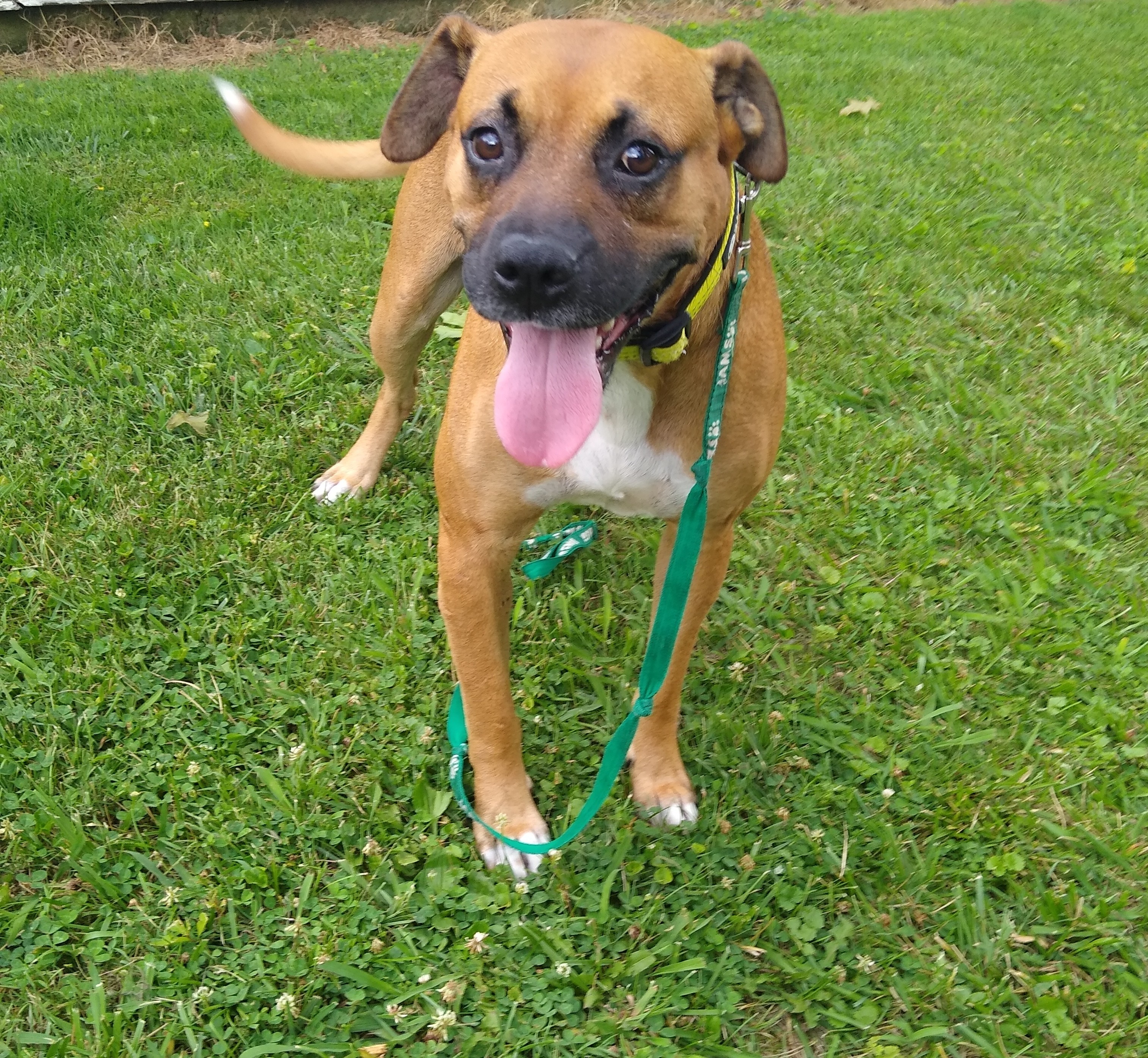 Danny Tanner's Story
Meet the best single dad dog in the world, Danny Tanner! Danny (a Boxer mix who weighs 62 pounds) came to rescue with his two puppies after their mother was tragically killed. Danny loves to snuggle with them and he keeps them in line when they get wild. He also watches very closely when a human interacts with his pups to make sure they are safe. He is the kindest dog when it comes to his family. In his approximately 2 years, Danny appears to have had some bad experiences, evident by some scars on his limbs, so we think that is why he is very loving and protective of his babies. He wants to keep them safe and sound! He is improving greatly on house training but might have a few minor accidents as he learns his new environment. He is otherwise house-trained. Danny is so sweet but very nervous when it comes to leaving his pups. Regardless, he is always loving. Danny has been working on his leash skills and is making great strides. Because of his nervous nature, we recommend a martingale or prong collar, as he has slipped out of a regular collar when he gets frightened. Danny is a sweet and loving boy who has earned the good life. He hopes he can find it with you! Danny's adoption fee is $250.
Not quite ready to adopt? Help Danny Tanner find his forever home by sharing his story!
Adoption Process
All of our dogs come spayed or neutered, up to date on vaccinations, including rabies (if age appropriate) and bordetella, are microchipped, heartworm negative, current on flea/tick and heartworm prevention, dewormed, and treated for any ailments found upon veterinary examination. The adoption fee covers a portion of these services, and makes it possible for us to continue rescuing animals. Please note that our pets come from shelters, so we CANNOT guarantee age, breed, mix of breeds, or adult size.
For more information on the adoption fees and the adoption process, please complete our adoption application - an application allows us to get to know your family better so we can assess whether the animal you are interested in is a good match for your home.
An application does not obligate you to adopt, and can be transferred to any pet. Please understand that due to the volume of applications some animals receive, we are unable to contact all applicants. If your application is considered a good fit for the pet you are interested in, or even a different pet, a volunteer will give you a call within 7-10 days. If you would like to transfer your application to a different pet, please submit an adoption application transfer request. You will need the application number and email address from your original application.
We are a foster-based rescue and do not have a shelter location where pets can be seen during the week. Please see our Facebook page for our weekly adoption album if you are interested in meeting a pet in person. Not all animals attend every adoption event, please check our Facebook page for animal event times and locations before you make a trip to meet a specific animal.
Thanks so much for caring about a needy animal!